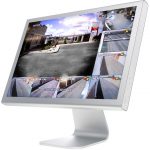 Welcome to Fort Henry Self Storage!
Our mission is to be the most dependable and secure storage facility in the Brantford area and we have worked hard to deliver on that commitment. Our new storage compound is accessible 24/7 and features a state-of-the-art security system and well-lit grounds to ensures the safety and protection of your most valued possessions.
Lots of storage options.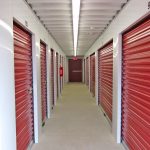 Whether you require outdoor storage for cars and recreational vehicles, or indoor basic and climate controlled storage for household or business needs, Fort Henry Self Storage is the newest and best self storage facility in the area. Serving Brantford, Brant County and beyond, Fort Henry has full-time, well-trained staff, continually striving to provide top quality service and consultation. Don't know what kind of storage space you need? No problem! Consult our Sizing, Types and Prices chart or just give us a call. We'll review your storage challenge and make recommendations for the most cost effective and efficient storage option.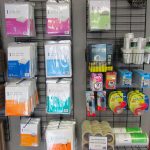 Fort Henry Self Storage is your one stop shop for moving supplies! From boxes to packing tape to moving blankets, our new Fort Henry moving supplies showroom stocks all the materials you'll need to organize, streamline and safeguard your move. Click here for store hours.
Whether you require storage facilities for a week, month or long-term, Fort Henry Self Storage has the space for you. The right size, the right price, the right way.
Fort Henry Self Storage – Secure self storage, moving supplies and more!